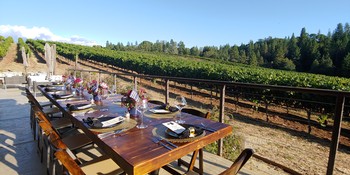 Valentine In The Vines
We are excited to pair up with our dear friend Debbie Struhm for a special dinner to share with your Valentine. We are excited to share the magic of drinking, dining, good company and a beautiful sunset in the vines with you and yours.
This dinner is limited to 16 people. Les and Sharon will be joining you for an evening of delicious food, scrumptious wine and unforgettable moments.
Tax and 15% Gratuity Included