---
Dine in the Vines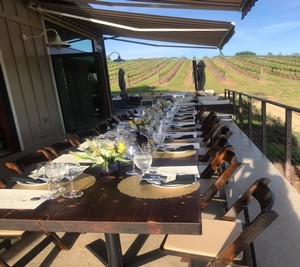 After the last customer has left for the day and all of the clean up is complete, we finally get a chance to sit with a glass of wine on the patio. There is something absolutely magical about the vineyard as the day comes to a close. The evening breeze makes the vines dance, as if they are joyful for the cooling, which helps produce the beautiful wines we enjoy. The sun then begins to drop below the horizon and the sky begins to glow with colors as though an artist has touched watercolors to their paper. Combine this with a home cooked meal and it's a formula for a moment to reflect and count our blessings.
We are so excited to pair up with PolkaDot Dinners for a series of "Dine In The Vines" feasts this summer so we can share these magical moments with our amazing customers.
These dinners are limited to 14 people. Les and Sharon will be joining you for an evening of delicious food, scrumptious wine and unforgettable moments. These meals will be served family style on our vineyard view patio, so close to the vines you can almost touch them. The magnificent sunset entertaining you with it's beauty as you dine and socialize.
---
Tours to the Top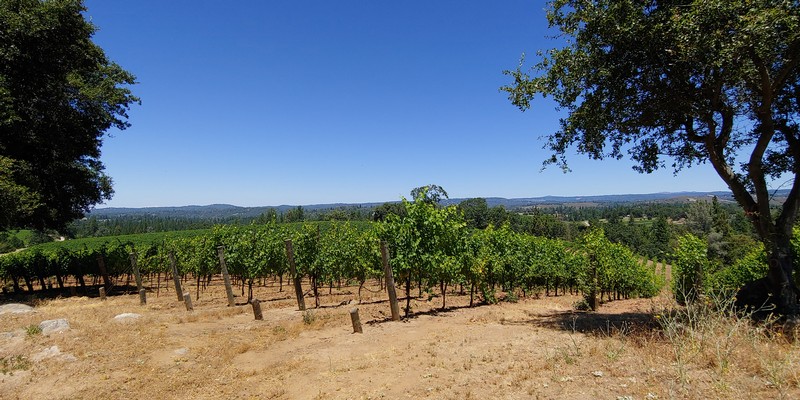 A spectacular experience starting in the lower vineyard then progressing up through the forest emerging into the upper vineyard past the ponds and to the top at 2401 feet elevation where panoramic views elicit expressions of amazement.