Director Of Hospitality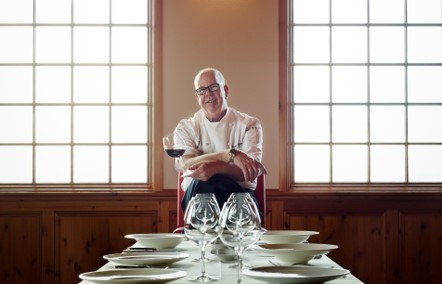 We are very excited to announce the addition of Chef Brian Overhauser to the Element 79 team.
Chef Overhauser earned his culinary degree at the École Ritz Escoffier in Paris. In addition, he trained at London's Institute of Masters of Wine. Prior to coming to Element 79 Vineyards, Chef Overhauser had tremendous experience building the wine and food programs at Scott Harvey Wines, Jamison Ranch, Hahn Estate, Galante Vineyards and Wrath Wines.
Chef Brian is known for his keen focus on seeking local, fresh and sustainable ingredients. He has a knack for creating innovative foods that compliment the wines featured on his seasonal pairing menus. His vast experience as a restauranteur, chef and wine professional has given him a unique and insightful approach to the pairing of food and wine, as well as pleasing palates. His time in kitchens, tasting rooms and wineries has given him a depth of knowledge and experience that will help Element 79 Vineyards provide our members and customers with an unparalleled wine and food experience.
Although we call him Chef, he will be a driving force, helping with all operations of the Element 79 Vineyards consumer experience.