Element
79

Vineyards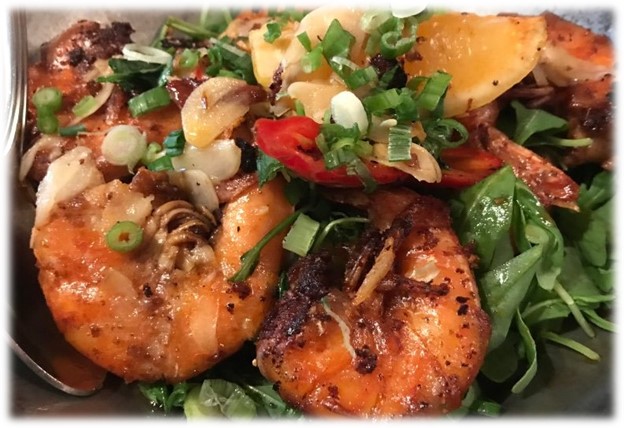 Serves 4
2lb unpeeled Fresh 16-20 white prawns
1 jar Old Bay seasoning
1 jar Tajin
1 grill or fish basket with handel
2 tablespoons good olive oil
---
Wine Note from Estate Chef Brian Overhauser
This preparation has a lot of deep spicy notes but not too much heat. The complementing element of the wine should be fruit and I can think of no better wine than our Element 79 Estate "Abby" Rosé of Zinfandel. Its has both the fruit needed and just the right amount of backbone to cleans the spiciness from your mouth leaving a refreshing finish of young, light Zinfandel fruit.
Method
Light a natural wood fire 30 minutes before you prep Prawns.
Toss prawns with the olive oil to coat and then liberally sprinkle with equal parts Old Bay and Tajin. Let rest for 10 minutes.
With the grill basket open, lay out prawns evenly across the basket and then close to secure prawns.
Place the grill basket over your fire and make sure you do not flame up from the oil that will drip off during the cooking.
Cook 5 minutes on each side being carful not to overcook.
---
Sign Up For Our Newsletter &
Get The Recipe Emailed To You