Dine in the Vines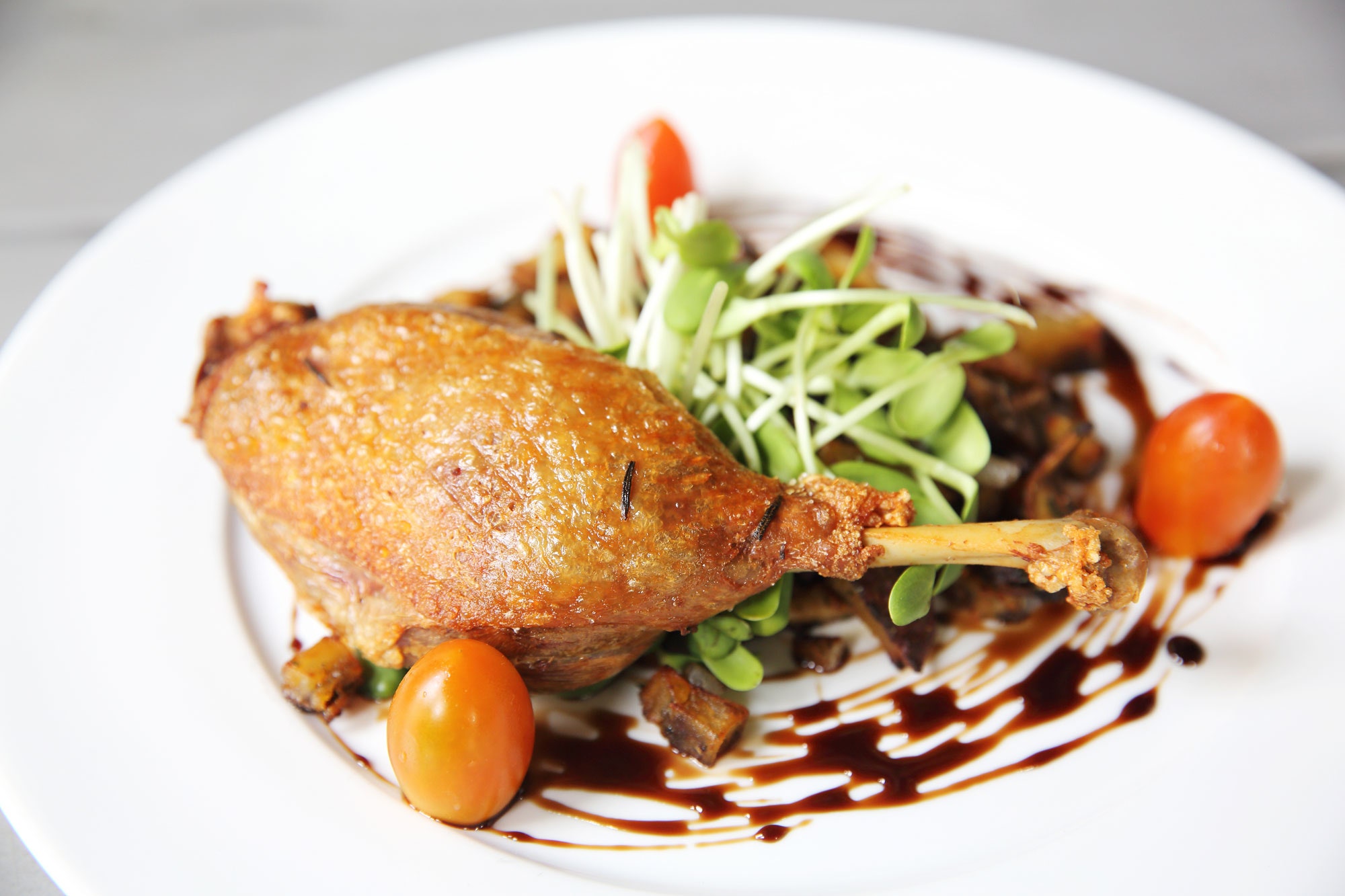 There is something absolutely magical about the vineyard as the day comes to a close. The evening breeze makes the vines dance, as if they are joyful for the cooling, which helps produce the beautiful wines we enjoy. The sun then begins to drop below the horizon and the sky begins to glow with colors as though an artist has touched watercolors to their paper.

Combine this with an experience of perfectly paired food and wine and it's a formula for a magical evening with old and new friends.

When you arrive, you are greeted and handed a glass of our sparkling wine to enjoy while you take a few moments to relax and get acquainted with the other guests. All the while enjoying the sunset and the sights, smells and sounds of the vineyards and gardens surrounding the tasting room. Once seated you will enjoy a four-course dinner, each course expertly paired with one of our wines.

These dinners are limited to 16 people. Les and Sharon will be joining you for an evening of delicious food, scrumptious wine and unforgettable moments.
August 19th, 2022 - 6:30 - 9pm - $95 - Sold Out
September 16th, 2022 - 6:30 - 9pm - $95 - Sold Out
October 21st, 2022 - 6:30 - 9pm - $95 - Sold Out
Private Dine In The Vines can be customized for parties of 12-16
Element 79 Vineyards
530-497-0750
admin@element79vineyards.com