Brunch in the Vines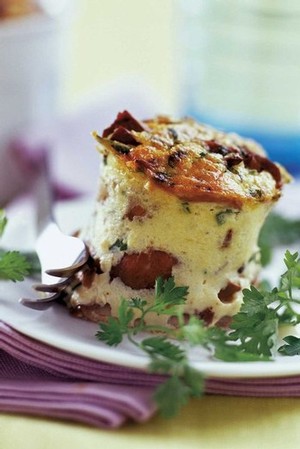 BRUNCH IN THE VINES
Enhance your Sunday Fun with Brunch In the Vines. A wine and food event that will brighten your day and your life. This experience stimulates all of your senses.
Estate Chef Brian Overhauser will delight you with his culinary creativity, perfectly pairing our estate wines with his brunch creations. Pig Candy? Donkey Balls? Green Eggs & Ham? You will not be disappointed with this gastronomical experience.
Chef Brian will create a seasonal menu for each month.
February 12th Menu
Reception
2020 Color Sparkling Rosé
with
Fresh Fruit Smoothy Shooters
Raspberry, Blueberry, Banana and Apple Juice
1st Pairing
2020 Inside Out
with
Donkey Balls
Sage Cured Country Sausage, Cream Cheese, Wrapped in Crescent dough with Vermont Maple Syrup
2nd Pairing
2020 Rare Earth
With
Ham & Eggs
Parma Prosciutto, Avocado, English Crumpet
3rd Pairing
2019 Amber
With
House Made Granola
Whole Oats, Pecans, Almonds, Coconut, Local Honey, Vermont Maple Syrup, Fresh Berries and Greek Yogurt
---
Tickets go on sale for 2023 on January 2nd for Club 79 members and January 16th for the general Public
Tickets - $40 per person includes tip.
Below are the Brunch In the Vines dates for 2023
Secure your seats now!
Simply click on a date and choose from two seating times:
10:00 AM
or
11:45 AM
Brunch In The Vines Reviews

We had the Fritatta and Panini and both were excellent, serving along with wine for brunch were incredible. Looking forward to next one.
- H. Tank

I had the French toast and my husband had the panini. Both were excellent. We thoroughly enjoyed our relaxing brunch on the deck with wine. We will be watching for future events!
- A. Estep

My husband and I had the Panini and it was excellent! The wine tasting room is elegant and so relaxing. The frosting on the cake was a lovely, friendly chat with the owner of the winery. Such an awesome personal touch. Can't wait for future events.
- K. Badal

It was a group of 6 for brunch. Moms, daughters, sisters and friends. We had French Toast and Paninis! Wine was amazing, food was delicious, and service was the best we have had in a long time. Planning a return trip, and excited to experience more tastes and good company.
- A. Domigo