Element
79

Vineyards

Baby Bella Mushrooms, Cauliflower & Truffle Puree, and Sauce Bordelaise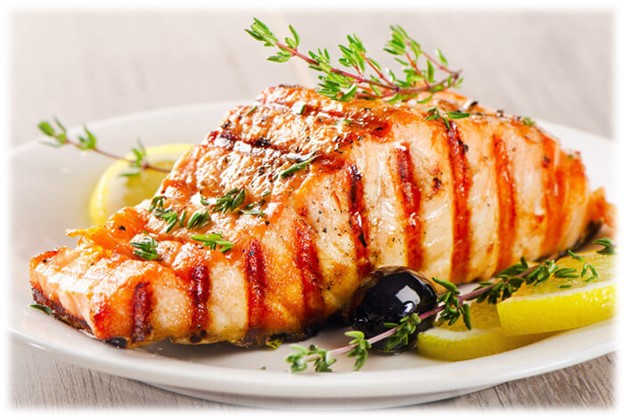 Serves 4
2-ea 12oz Passmore Ranch Sturgeon steaks string tied * see note
1 head cauliflower with core removed and broken up into pieces
2 cubes unsalted butter
1 tsp good quality white truffle oil
6-ea Baby Bella mushrooms coarsely chopped
2 cups Element 79 2020 Estate Blend "Rare Earth"
1 cup each white onion, carrots, and leeks Corsley chopped
3 tbs Fresh thyme
5 black peppercorns
1 package brown sauce mix
---
Wine Note from Estate Chef Brian Overhauser
The melt-in-your-mouth sturgeon steak is a perfect dish for a late summer night outside, especially if it is accompanied by this lush and lightly extracted yet soft and properly structured 2020 Estate Blend "Rare Earth". The wine's ability to merge with this decedent and rich fish is because Scott makes this his wines in the old school tradition.!
Method
Cauliflower Puree
Bring a large pot of salted water to a boil, then add cauliflower pieces and boil until very tender. Strain off water and lay out onto a sheet pan and place into a 275 preheated oven to dry out for 20 minutes. Place dried out and still hot cauliflower into a food processer and add two cubes sliced into 6 pieces each of unsalted butter and process until smooth. Add the truffle oil just before serving
Mushrooms
Sauté the chopped mushrooms in olive oil until you have cooked most of the moister out of the pan and they start to look darker. Keep warm and set aside.
Sauce Bordelaise
In a med. Saucepan, bring wine, vegetables and herbs to a simmer, and simmer until almost all the liquid has evaporated. Add peppercorns and brown sauce and simmer for 10 minutes. Strain the sauce through a fine mesh strainer into a small saucepan and keep warm.
Sturgeon Steaks
Make sure the Sturgeon steaks are at room temperature. Coat the fish with a little oil and season generously with salt and pepper. On a very hot oak fueled grill, cook the fish indirectly (med hot) for 15 to 20 minutes on each side. Allow fish to rest for at least 10 minutes in a warm place before separating into your four portions. Separate each side of your steaks from the center bone. Then remove skin by pulling one side over to the other side being careful not to break up each side piece. Repeat with the second steak.
*Note-Passmore Caviar is one of our local sustainable suppliers of world class caviar and locally farmed Sturgeon which sells online to consumers as well.
White Sturgeon - Steak – PASSMORE (passmorecaviar.com)
To Serve:
Re-warm sauce over low heat. Place a large spoonful of the mushrooms into the center of 4 extra-large paste bowl. Spoon ¼ of the cauliflower puree on top of the mushrooms then spoon sauce around the base of the plate. Place your sturgeon portion on top of the puree and serve with a bottle of and enjoy!
Buy 2020 Estate Blend "Rare Earth"
---
Sign Up For Our Newsletter &
Get The Recipe Emailed To You