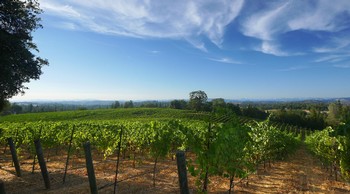 Tasting at the Top
A spectacular experience starting in the lower vineyard then progressing up through the forest emerging into the upper vineyard past the ponds and to the top at 2401 feet elevation where panoramic views illicite expressions of amazement.
Multiple experiences are available. Please contact the tasting room to arrange one of our many Tasting at the Top experiences.
Experiences are 2-4 persons per tour and priced from $35-70 per person.